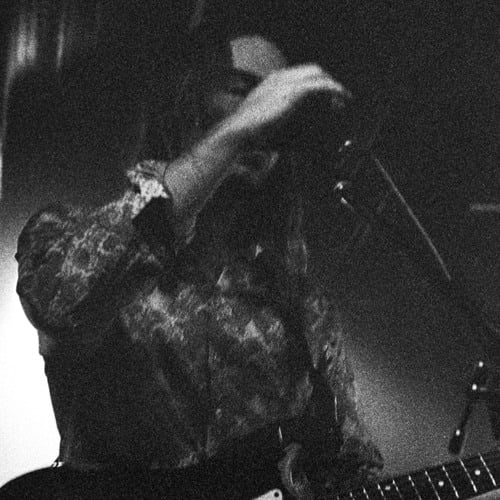 The true joy of music production is working alongside talented artists to develop a product that I can tell they are proud of and that meets the demands of the cutthroat talent industry. I recently helped up-and-comer Cormac Grant to develop his new EP over the course of a few months. Every musician has a unique approach to creation, which I am happy to accommodate in my process. Cormac and I built his standout EP in five fluid steps, constantly regrouping and fine-tuning the release to his preferences. 
 Cormac and I met organically, after a gig at a local music venue, and scheduled a casual coffee so that we could talk through his goals for the project.
Judging that we'd be a good partnership, I invited Cormac to my studio to give me a sample of his draft tracks. I used this time to get to know Cormac and his music really well. 
Next comes the theory: we sat down to workshop ideas about the direction Cormac wanted to take his work. This is where I use my technical and industry experience to provide feedback and ideas that offer performance musicians an informed, fresh perspective on their sound as a whole.
The fun part: we spent time exploring sounds and textures, using a combination of real and virtual instruments to perfect a more full-bodied experience. We spent hours layering tracks and instruments to find Cormac's ideal sound.
Cormac was keen to experiment, so we built a large body of work over a few months, playing around with different styles. Getting it all out, then laying everything side by side gave us the freedom to try a number of spectacular routes.

Finally, we went back to select a few choice tracks that really communicated what Cormac was looking for. Choosing between Cormac's array of inspirations was tough work, but it was crucial to building the perfect EP.
Now, you might be thinking, "All those months put in, just for an EP?!", and you could be right, for you. We could have turned the release around in a matter of weeks but Cormac wasn't looking for that kind of turnover. He stepped into my studio with a few bad studio experiences under his belt and a multitude of wonderful inspirations. We decided to focus on the present sessions rather than a concrete release date, and that's how Cormac walked out with the product he didn't know he wanted.
"Matt understood my concerns and was very flexible with my needs and parameters. The emphasis is always on the music rather than the release date, Cormac explained."While Matt is talented enough to whip up tracks in just hours, he uses that same ability to explore sounds and textures within a huge range of instruments. This gives me a lot to think about with my tracks and a lot of excitement for not only the release, but what is to come next out of the next session."
If that sounds like your type of process, or want to discuss how your next project could look? Book a free consult with me to get the ball rolling, and be sure to stay tuned for Cormac's latest release here.